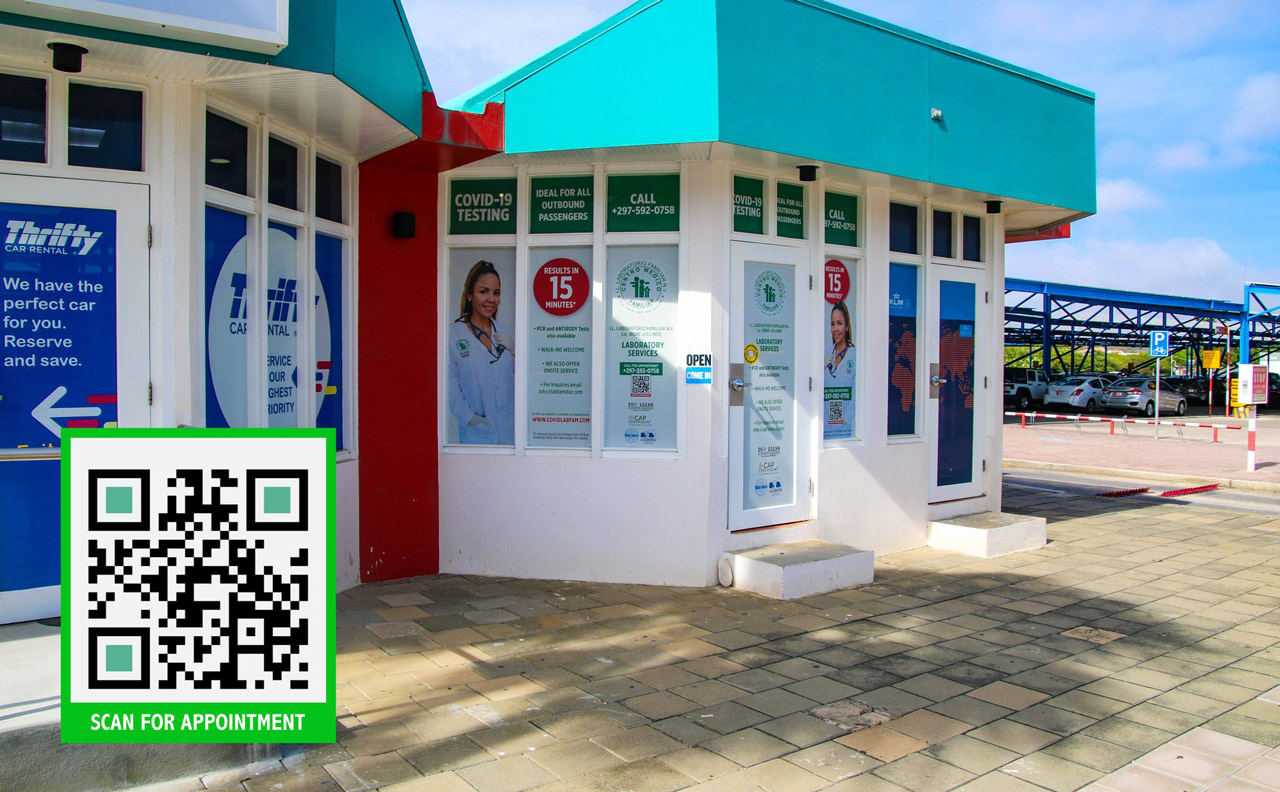 Departing passengers can now also get their COVID-19 PCR, Antigen and Antibody tests done at Laboratorio Familiar located right in front of AUA Airport's arrival terminal near the car rental booth area.
Open 7 days a week from 7AM to 9PM and/or last flight.
For appointment, please scan QR code.
*Walk-ins are also welcome, but it is recommended to make an appointment.
I.L. Laboratorio Familiar N.V.
Main Office De la Sallestraat 72 Oranjestad, Aruba
Tel: + 297 583-1415 / 297 592-0758
WWW.COVIDLABFAM.COM | Email: [email protected]