September 11, 2022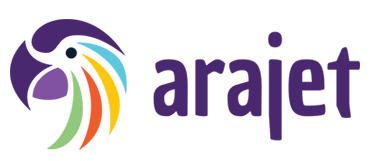 ORANJESTAD – Arajet, the new Dominican low-fare airline, confirmed that all Arubans will be able to buy round-trip tickets from US$168, taxes included, for direct flights from Oranjestad, Aruba to Santo Domingo, Dominican Republic.
With this great commitment, Arajet seeks to connect Aruba with Santo Domingo and its different tourist and commercial experiences, as well as boost the economic growth and development of both countries through the commercial and tourism promotion of these two important Caribbean cities, with a common story.
The Founder and CEO of Arajet, Víctor Pacheco, assured that "Without a doubt, Aruba is for AraJet a destination with increased interest due to the demand of travelers to and from the Dominican Republic. We want to provide Arubans with an affordable travel alternative that meets their travel expectations at the lowest cost, with world-class services, and with new and more efficient aircrafts on the market".
As such it was announced that the first return flight from Santo Domingo to Oranjestad, Aruba will be on Friday, September 16th. With the opening of this destination, AraJet consolidates its presence in the Caribbean and aims to advance its expansion strategy, with which it expects to be transporting seven million passengers annually in a period of approximately five years.
Arajet arrives in Aruba with a bang, with very low fares starting at US$168, round trip, including taxes, tickets are available for purchase on Arajet.com. In addition, the airline operates brand-new 737 MAX-8 aircraft, with capacity for 185 passengers, and promises to offer the world-renowned customer service of Dominicans: warm, friendly, and world-class.
Pacheco concluded his speech by assuring that "we are assuming responsibility for the rebirth of Dominican aviation with a team of highly qualified international collaborators, to ensure that our operations meet the highest safety standards of the global aviation industry, while ensuring the best and most complete maintenance to our new and modern aircraft".
Flight Schedule
With the announcement of ticket sales, the airline shared the flight schedules that it will have available for the Santo Domingo - Aruba - Santo Domingo routes:
Santo Domingo - Aruba: 2x per week: Monday & Friday, Departure: 12:50, Arrival: 14:10
Aruba - Santo Domingo: 2x per week: Friday & Monday, Departure: 14:55, Arrival: 16:20
Completely new aircraft Fleet
Arajet will start operations with five totally new aircraft, Boeing 737 Max-800. As explained by the airline, they are state-of-the-art aircraft and designed to be friendly to the environment, with 14% less fuel consumption, compared to most single-aisle aircraft, which will allow the airline to save on fuel, maintenance, and operations costs and, in turn, pass those savings on to customer
Expanding the Santo Domingo Market
Aruba Airport is elated with this new service out of Santo Domingo with this brand new player in the market, Arajet. "With their modern, environmentally friendly aircraft Arajet is a welcome addition to our current Santo Domingo market. Expanding our route network frequencies and variety of aircraft operators to this market will be a positive boost to the travel dynamics between Aruba and Santo Domingo and provide more opportunity to our VFR market to Santo Domingo. Arajet, bon bini!- Mrs. Jo-Anne Meaux-Arends, Air Service Development Manager Aruba Airport.
About Arajet:
Arajet is the first ultra-low-fare airline in the Caribbean region to offer world-class service with efficient and convenient flights connecting the Americas and the Caribbean with point-to-point, non-stop flights. The commercial airline is of Dominican origin, with mixed Dominican and foreign investment. Based in Santo Domingo and with state-of-the-art Boeing 737-8 aircraft, completely new and environmentally friendly, Arajet expects to connect the main destinations in the Americas, being the frst destinations Colombia, Peru, Mexico, Costa Rica, El Salvador, Guatemala, Aruba, Saint Martin and Curaçao. In the future, and as aircraft are added to the fleet, the company intends to add routes from the United States in the North to Brazil in the South.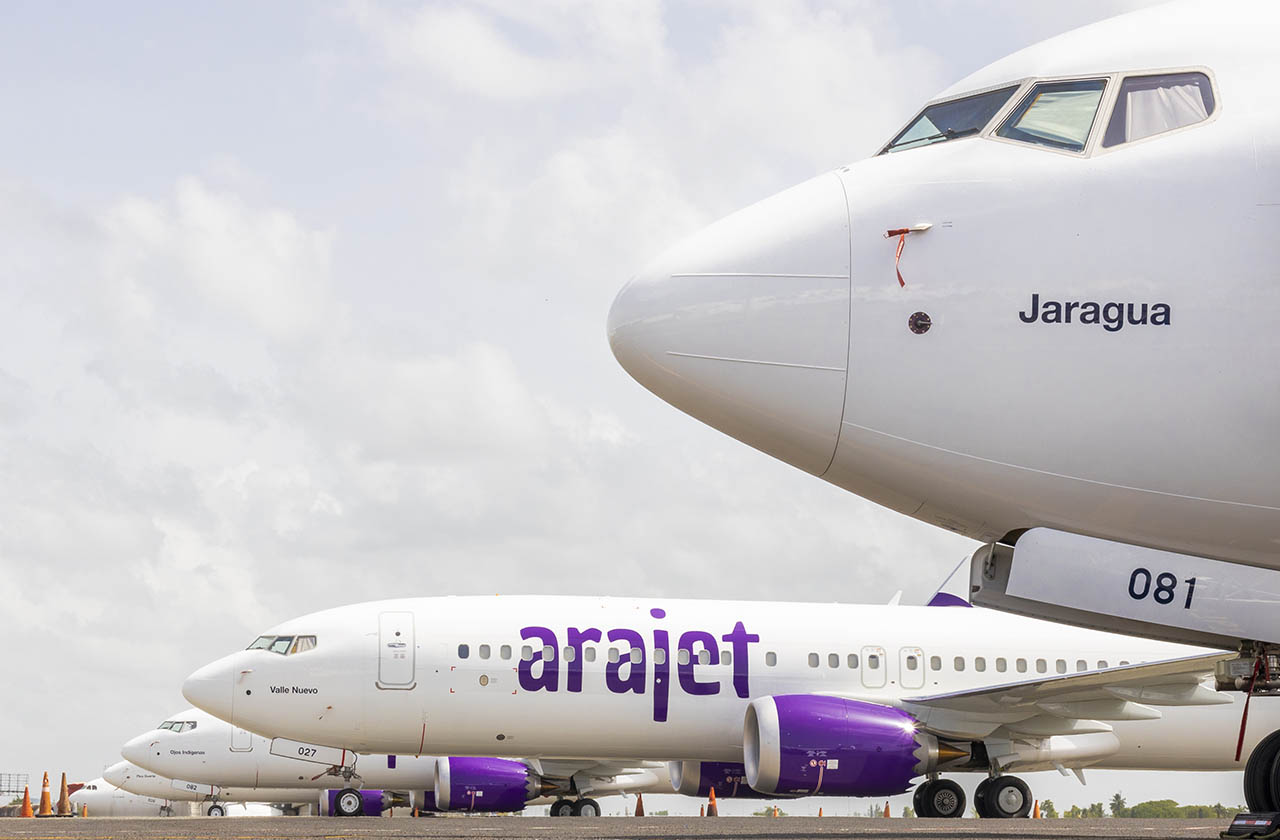 ---
Papiamento
Cuminsando e di dos siman di september
Arajet lo conecta Aruba directamente cu Santo Domingo
Arajet, un aerolinea Dominicano nobo di tarifa cu costo abou, recientemente a confirma cu tur Rubiano lo por cumpra ticket round-trip cuminsando na un tarifa di 168 dollar cu tur impuesto inclui. E tarifa ta basa riba vuelo directo desde Aruba pa Santo Domingo.
Cu e gran compromiso aki, Arajet, ta busca pa conecta Aruba cu Santo Domingo y su diferente experiencianan turistico y comercial, pero tambe pa duna un impulso na e crecemento y desaroyo economico di ambos pais a traves di e promocion comercial y turistico di e dos paisnan tan importante den Caribe, cu tin un historia comun.
E fundado y CEO di Arajet, Victor Pacheco, a garantisa cu "Sin duda, pa Arajet, Aruba ta un destinacion cu hopi interes, debi na e demanda di e biaheronan cu ta bay y bin pa Republica Dominicana. Nos kier ofrece e habitantenan di Aruba un alternativa di biahe cu ta accesibel den prijs y cu ta cumpli cu nan expectativa di biahe di menos costo, cu servicio di clase mundial y cu e avionnan di mas nobo y efeciente riba mercado."
Asina tambe ta anuncia cu e prome vuelo di regreso fo'i Santo Domingo pa Aruba lo ta diabierna 16 di september. Cu e apertura di e destinacion aki, Arajet, ta fortelece su presencia den Caribe y ta avansa den su strategia di expansion, di cual nan ta spera di transporta shete miyon pasahero pa aña den un periodo di cinco aña.
Arajet lo yega Aruba cu un "boom", cu tarifa abou cuminsando na 168 dollar round-trip incluyendo impuesto, e ticketnan ta disponibel riba nan website www.arajet.com. Ademas, e aerolinea ta opera cu avion 737-MAX-8 completamente nobo, cu un capacidad pa 185 pasahero y ta priminti di e servicio renonoci mundialmente conoci di e Dominicanonan: "caluroso, amical y di un clase mundial".
Pacheco a finalisa bisando cu: "Nos ta asumi e responsabilidad di e renacemento di e aviacion Dominicano cu un ekipo di colaborado internacional altamente cualifica, pa garantisa cu nos operacionnan ta cumpli cu e standardnan halto di siguridad di e industria di aviacion mundial, mientras ta garantisa e mantencion completo di nos avionnan moderno."

ITINERARIO
Cu e anuncio di e benta di ticket, e aerolinea a comparti e orarionan di vuelo cu nan lo conta cu ne p'e rutanan Santo Domingo - Aruba - Santo Domingo:
Santo Domingo - Aruba: 2x pa siman: Dialuna y diabierna, Salida: 12:50, Yegada: 14:10
Aruba - Santo Domingo: 2x per week: Daibierna y dialuna, Salida: 14:55, Yegada: 16:20
Flota di avion completamente nobo
Arajet lo cuminsa bula cu cinco avion completamente nobo, e Boeing 737 Max-800. Manera e aerolinea a splica, ta avion di e generacion di mas nobo y ta diseña pa no haci daño na nos medio ambiente, cu menos di 14% di combustibel, den comparacion cu mayoria di e avionnan single-aisle. Esaki lo permiti e aerolinea pa spaar den gasto di combustibel, mantencion y operacion y na mes momento pasa locual nan ta spaar p'e cliente.
Expande e mercado di Santo Domingo
Aeropuerto Internacional Reina Beatrix ta entusiasma pa e servicio nobo aki desde Santo Domingo cu e "player" nobo aki den mercado, esta Arajet. "Cu su avionnan moderno y amical pa nos medio ambiente, Arajet t'un tremendo adicion pa e mercado di Santo Domingo. Ampliacion di e frecuencia di nos rutanan y variedad di operador di avion na e mercado aki lo ta un impulso positivo pa e dinamica di biahe entre Aruba y Santo Domingo y lo brinda mas oportunidad na nos mercado VFR pa Santo Domingo. Bonbini Arajet!", tabata expresion di e Air Service Development Manager di Aruba Airport Authority, Jo-Anne Meaux-Arends.
Tocante Arajet
Arajet ta e prome aerolinea cu tarifa economico den region di Caribe, e ta ofrece un servicio di clase mundial cu vuelo eficiente y conveniente cu ta conecta America y Caribe punta pa punta cu vuelo non-stop. E aerolinea comercial ta di origen Dominicano, e ta conta cu vuelo Dominicano mixto cu inversion stranhero. Cu base na Santo Domingo y avion Boeing 737-8 di ultimo generacion, completamente nobo y amistoso pa cu medio ambiente, Arajet ta spera di por conecta e destinonan principal di America, como cu e destinonan principal ta Colombia, Peru, Mexico, Costa Rica, El Salvador, Guatemala, Aruba, Sint Maarten y Corsou. Den futuro y segun ta agrega mas avion n'e flota, Arajet lo agrega mas ruta desde Merca te Brasil.